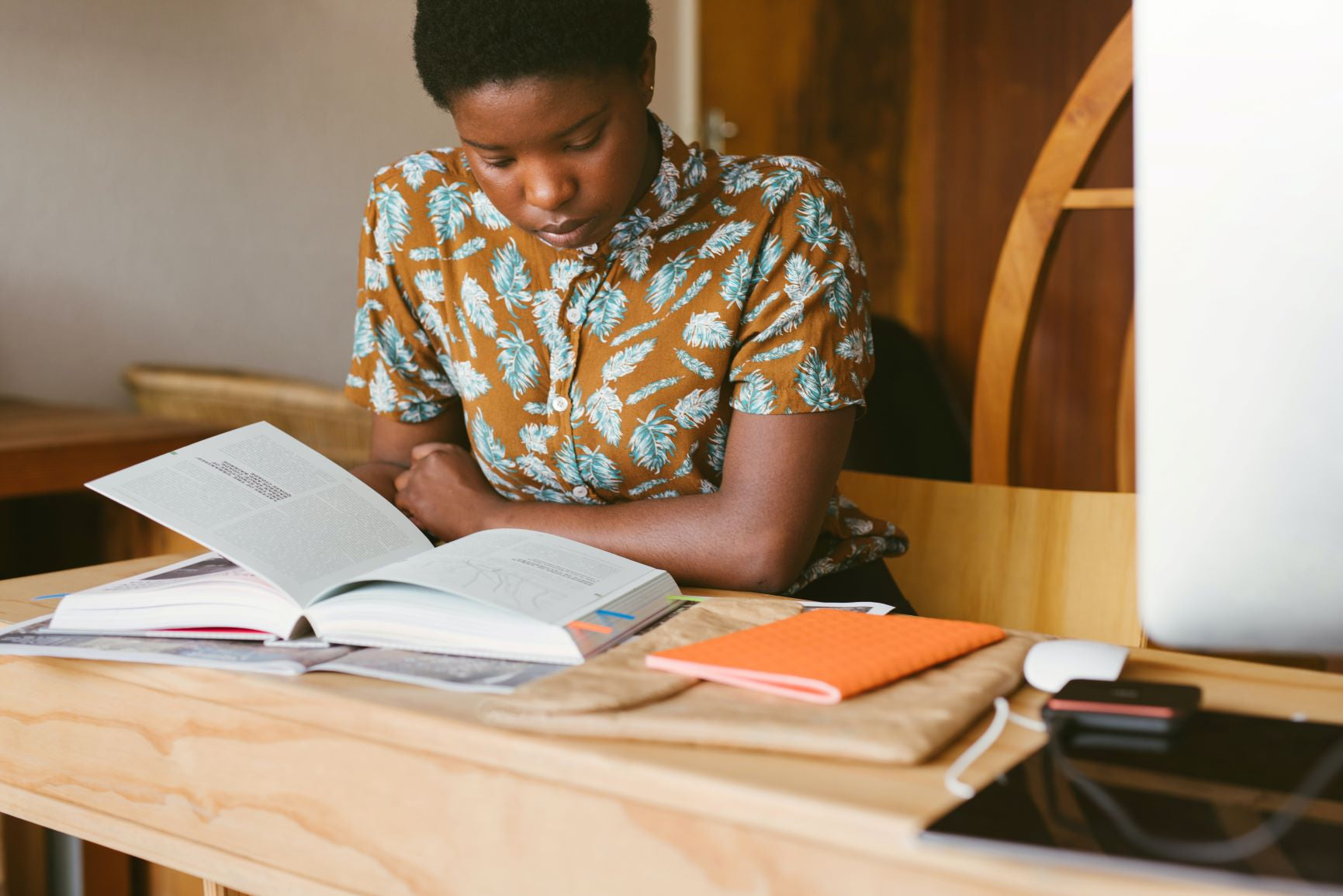 It's financial literacy month and this week we want to focus on the financial investment most commonly listed as a top saving priority: college savings.  If you are wondering what a furniture brand has to do with financial literacy and college savings, first let us introduce ourselves.  Humble Crew designs and manufactures affordable, high-quality furniture and storage solutions for all stages of life.  By offering beautiful furniture that fits your budget and will last for years to come, we empower families to make investments in their home and family life without breaking the bank. 
Next, let us disclose that we are not financial advisors, and that this post does not constitute financial advice.  We are a furniture brand after all.  But let us explain what financial literacy is.  Financial Literacy is your ability to understand and effectively utilize various financial skills.  Think of it as a toolkit to managing your money.  You can spend money, budget it, and invest it.  Your level of financial literacy can change and grow over time…  It's truly a lifelong journey to learn the best way to manage your money for you and your family.  Saving for college requires a certain degree of financial literacy and is a big part of most of our customers' budget considerations and financial planning.  Now with the COVID-19 pandemic, financial literacy and planning is at the forefront of many families' minds more than ever.
COVID-19 has undoubtedly changed the way families approach college savings specifically.  With concerns regarding virtual or hybrid learning, about 1 in 5 students who entered college in fall 2020 felt anxious or uncertain about the school year.  Students aren't the only ones unsure about digital instruction at the college level—2 in 3 parents believe that in-person instruction is best for their college student's learning.  The financial stress associated with the cost of college only adds to these uncertainties.
Despite concerns about COVID-19 and distance learning, most parents agree that college is still worth the cost. In fact, the number of parents who have started saving is at an all-time high—almost 80% of parents have started saving and plan to increase or maintain those college savings in light of COVID-19's impact.  It's never too young to begin saving for college either; the average age parents start saving for college is now 5 years old, whereas 5 years ago it was age 7.
One great tool to save for college is to simply make a plan.  Determine if you plan to pay for all or some of your child's college, figure out how much you can afford to put aside for saving on a regular basis, and decide at what age to begin saving makes the most sense for your budget.  Even if your monthly contributions are just $50, that can translate into significant accumulations in a college savings fund over the course of 10 years or more.  About 60% of parents who plan to pay for at least some of their children's college education report they have a financial plan in place to help them reach their goals, up slightly from 2018.  Those with a plan in place tend to be more active in the college savings and planning process.
But if you don't have a plan in place or don't know where to start for college savings, don't stress.  There are ways to begin saving for college with initial investments as low as $25. Plus, most families do not work with a financial professional to plan for college savings.  One accessible way to begin college savings is by enrolling in a 529 plan.
A 529 plan is a special saving plan that is not federally taxed when the funds are used for qualified higher education expenses.  There are over 6,000 U.S. colleges and universities and more than 400 international colleges and universities that qualify.  The 529 plan is like a Roth IRA or 401(k) in that it works by investing your after-tax contributions in mutual funds or similar investments.  This is a low maintenance way to save for education and everyone is eligible to take advantage of a 529 plan!  Those with 529 college savings funds are on track to cover almost half of their college savings goal.  Having a 529 savings plan can increase your ability to meet your college savings goal by over 20%.
There are also other ways to save for college that don't cost money out of your own pocket.  Consider researching opportunities in your child's school district that will allow your child to take advanced classes for college credit to cut down on the cost of college.  This can include Advanced Placement (AP) classes, International Baccalaureate (IB) courses, and community college classes in your area.  Ask to speak with a guidance counselor in your district to help you understand what is available to your child once the time comes.
Whether distance-learning becomes more common in the future, Humble Crew is committed to being a socially responsible company and giving back to the community.  It is especially important to us to help families plan for college savings and meet their goals for their child's education.  That is why in 2020, we launched the Humble Crew College Scholarship Giveaway to help families offset the high cost of a college education.  The winner of the giveaway will receive a $10,000 scholarship award placed in a 529 college savings account.
Entrants in Humble Crew's College Scholarship Giveaway must be 18 years or older and the award must be for the benefit of a child 13 years old or younger.  It is easy to enter in the giveaway and requires no purchase. Enter at our website, humblecrew.com/scholarship and read the official terms and conditions.
Again, we are not here to offer financial or investment advice.  We just design furniture that makes it easy to attain the lifestyle and home aesthetic of your dreams, with your budget in mind.  That way you have more money to spend, budget, and invest all while enjoying your home life, empowering you to balance joy with life's demands.