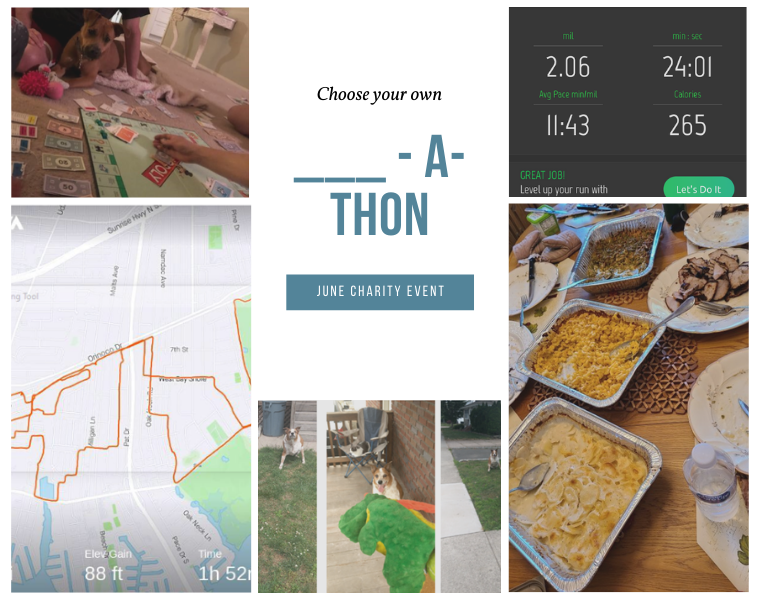 My name is Debbie and June was my month to lead our team in a social event for charity. Since we are all working from home and socially distancing, I wanted to find a way that each of us could do fun activities but also have meaningful conversations around Humble Crew's commitment to give back to the community. So, we each held a personal "a-thon".
Each person was tasked with picking one of the 5 charities we are committed to, picking an activity they wanted to do (the A – Thon), and sharing what they were doing with their family and friends. This helped raise awareness about each chosen charity and the company made a contribution to each of the selected charities!
As a group we shared pictures and videos of the activities we chose to do. We ran, rode bikes, went boating, play with dogs, and ate a lot of food! It was fun to learn about what activities everyone enjoyed spending their free time doing. Most importantly each person shared what they learned about the charity they picked. During this time when many organizations have had to cancel or postpone fundraisers due to Covid-19, making contributions on each employee's behalf was an action we felt very strongly about and hope to continue to do more throughout this year.
Learn more about the charities that Humble Crew is committed to here.