4 Tips for Spring-Cleaning and Organizing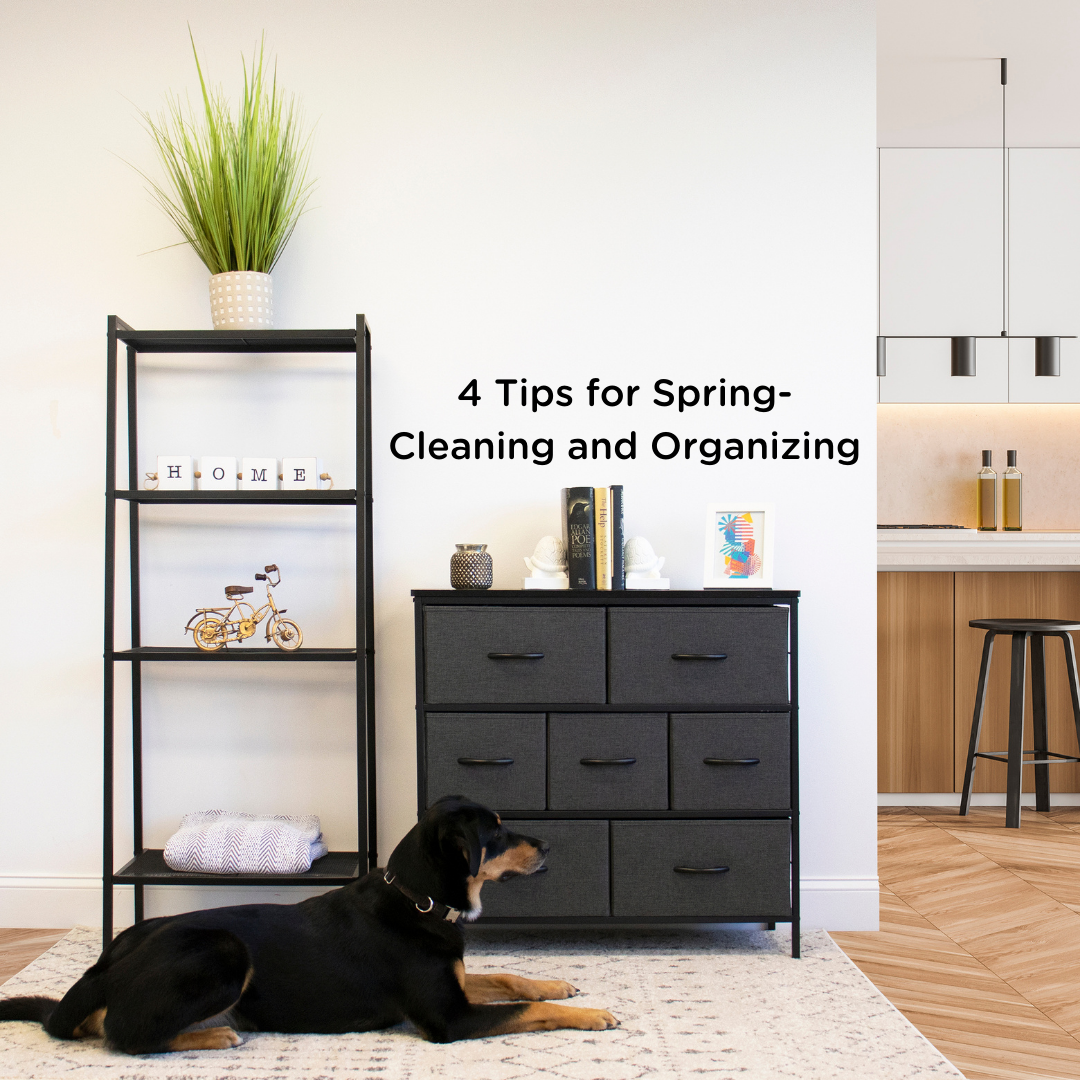 With spring in full swing, Humble Crew wants to share a few tips for getting your home ready for warmer weather!  Cleaning out winter clothes and décor to make space for the sunnier seasons doesn't need to be overwhelming or time consuming.  With these four tips, you'll be prepared for spring and summer in no time.
Storage Units That Go Where You Go
First, round up all your winter items to store them for next season.  Go room by room in your home and check for items you know you won't use for the next few months.  Heavy outerwear, winter decorations, and heavier blankets can all be put away.
For this step, we recommend using storage units such as rolling carts or baskets that you can bring with you from room to room.  Fill them up with your winter items, and at the end of this process you're left with all the items you want to store for later!  No need to keep going back and forth between rooms with only a few items each trip – this will save you much needed time and energy.
This storage cart features handles, rolling caster wheels, and removable bins. Lock it in place to pile it up, then move it to the next room as your repeat this exercise until all your fall and winter belongings are ready to be packed up.
Customizable Organization Solutions
Once you have your old stuff out of the way, it's time to organize everything you will need for the next six months!  These storage cubby bins come in white or grey and can stack up to 3 high so you can create the perfect storage and organizational unit for your lifestyle.  Use them in the entryway to store shoes, sports equipment, or outdoor toys. Open storage allows you and your little ones to see exactly what is inside and easily retrieve it on the way out of the door.  Plus, the internal divider makes organizing its contents (and keeping them organized all season long!) a breeze.  Stack them high and use the top surface to hold keys, handbags, and sunglasses, or line them up side-by-side so each child has their own very cubby to store their everyday items.
2-in-1 Accent Furniture That Also Tames Clutter
If you're looking to tame clutter without sacrificing your home's aesthetic, look for accent furniture that also doubles as storage.  This four-tier metal shelving rack balances functionality with industrial modern style, perfect for the living room, home office, or bedroom.  Effortlessly display your plants, photos, books, dinnerware, knickknacks, and more without disrupting the flow of your home's interior design.
Opt for a 3-tier version for smaller spaces, or an organizer with collapsible fabric bins for even more organizational options – available in grey or navy to perfectly match your existing furniture!
Organizers That Can Store Away
Another great solution for items you want to keep within reach (but don't yet have a dedicated space in your home for) is to use collapsible rope baskets.  They look great when in use, and fold flat to hide away when unneeded.  These charming rope baskets come in a matching set of two, one 11" tall and the other 13" tall.  There is also a larger, 14" tall basket sold separately so you can complete your set!  These baskets are perfect for storing and transporting laundry in style.  You can also use them to store toys, towels, linens and more. Their versatility makes them a tasteful home accent staple for extra storage, without having to buy an entire fixture to commit to year-round.
Do you already do any of the above, or have any tips to add? Let us know in the comments!
Happy spring-cleaning, everyone!