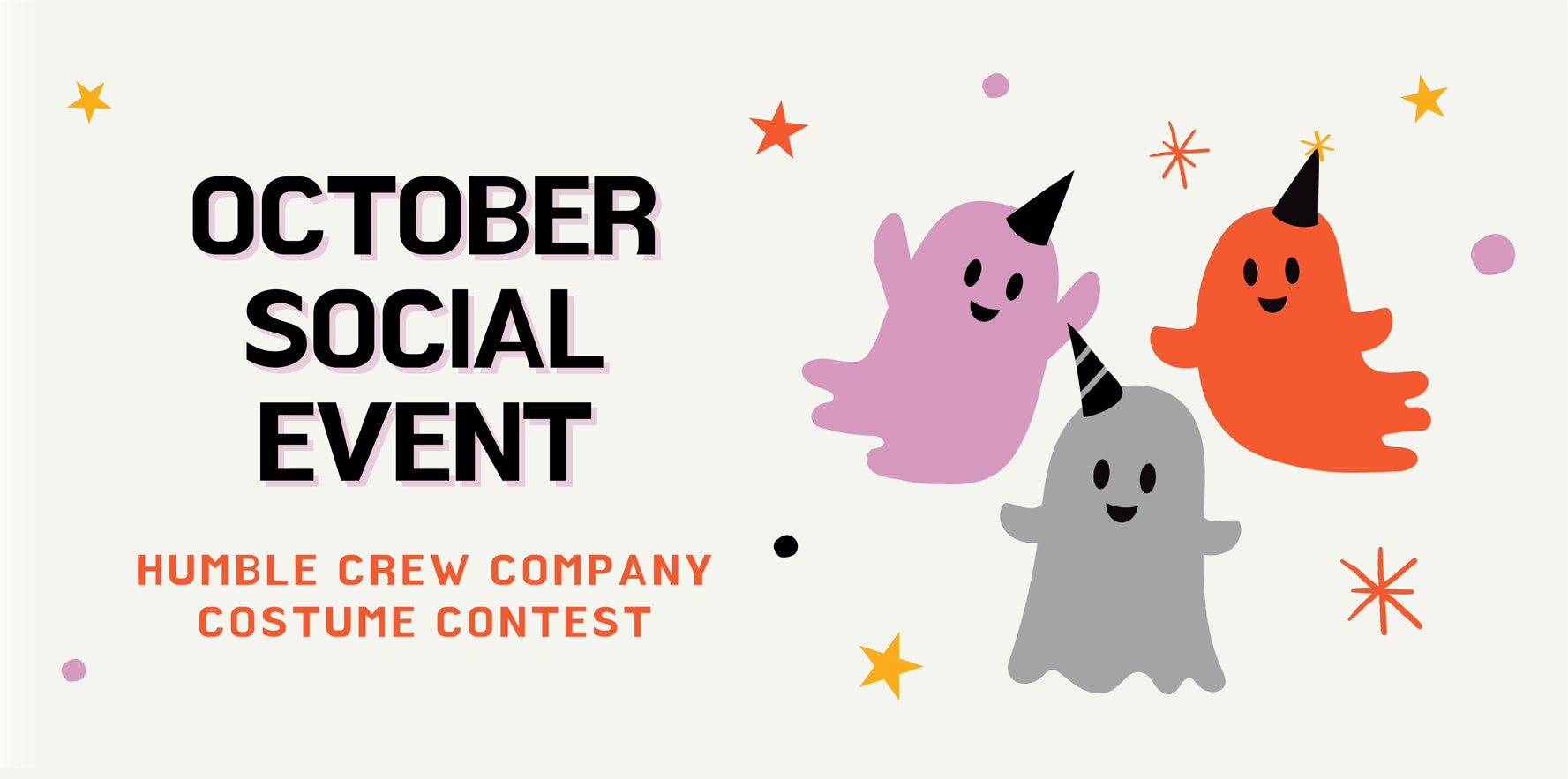 Humble Crew had a mix of frightening, funny, and famous faces at our October Social Event. From the animated category, Minnie Mouse, Waluigi and Bandit (the dad from Bluey) joined us. To ensure all gameplay was fair, we had a nun, a novice, and a priest in attendance. We even had stars from the big screen— a guard from Squid Game, Harry Potter, Superwoman, and Agent Smith from the Matrix all made an appearance. Among our scariest guests were a black cat, a matador, and a scarecrow. We also had a Florida-based Mets fan in the mix.  Finally, our CFO dressed as an accountant—quite apropos!
We had a blast seeing everyone's Halloween costumes, but only five of us walked away with winning prizes from the costume contest. We voted Agent Smith the winner of Best Costume of All Time. The Funniest Costume was a tie between Waluigi and our CEO dressed as a nun. The Scariest Costume went to the matador. Finally, we awarded the Most Creative Costume to the guard from Squid Game.
By now you should know Humble Crew loves a chance to compete against each other and test our collective knowledge. For entertainment, we teamed up for a fun Halloween-themed trivia game and Team Witch (aka the Sales team) took home the big W.
We also got the chance to celebrate our colleague Dana's upcoming wedding by delivering flowers, balloons, and a surprise gift to her for the virtual event. Her work partner-in-crime Amanda was kind enough to put together a PowerPoint with trivia about Dana and her fiancé Paul. The trivia slideshow was complete with throwback photos of the soon-to-be-wed that everyone thoroughly enjoyed. We wish the happy couple a lovely wedding and all the best as they enter married life in just a couple of weeks!
We hope everyone had a safe, happy, and fun Halloween weekend full of tricks, treats, and even a few frights! Let us know in the comments what you and your family dressed as—you might have twinned with one of us here at Humble Crew! 😉